UFC 155: Dana White on "Brown Pride" vs "White Pride" Tattoos, Chris Leben + The Chili Peppers
The nefarious Hebrew parasite Ariel Helwani is known for agitating the so-called "goyyim" and profiting as non-Jews massacre each other. Jews rub their hands with glee as they watch wanton suffering among the slave cattle gentile "goys":
ARIEL THE INSTIGATOR
The feminine and fundamentally cowardly Jewish race just couldn't tolerate White male masculinity and violent Aryan victory:
Toni Valtonen vs. Mousa Niangane: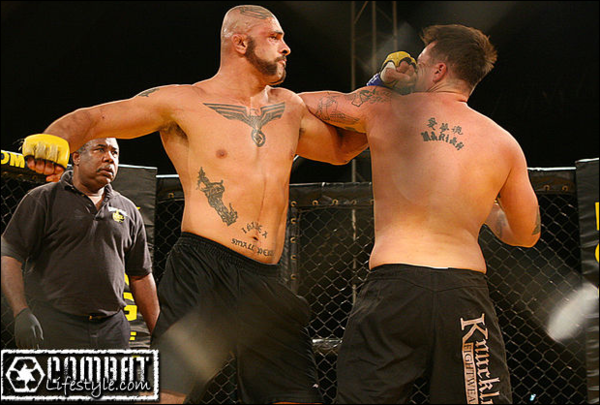 Mac Danzig (United States)
Dave Cryer (U.S.A.):
Jews buy Aryan-created companies and inject their poisonous Hebrew venom
Who controls the U.F.C.?